Mr. Tabith Awal is one of the diversified young entrepreneurs of the country who has been playing several vital roles as Directors of different companies. He completed his Master of Science major in Information System Development from the George Washington University, Washington DC, USA. Mr. Tabith Awal was elected for two times as the Vice-President of Bangladesh Football Federation (BAFUFE) and he was the Executive committee member of MCCI. He is also the Founder and President of NoFel Sporting Club. Besides, he was the Senior Vice-President of Bangladesh Seed Association (2017-2019).
Mr. Tabith Awal has more than 15 years of experience in different positions in corporate management. He is contributing to the company's growth and development initiatives relentlessly and keeping confidence and faith in his leadership quality, business acumen, the BOD has re-appointed him as Managing Director which was also approved by the members in the general meetings.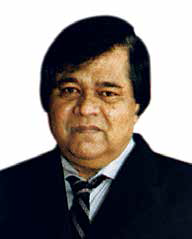 Iftekhar Uddin is playing an important role of Chief Financial Officer of Kay & Que (Bangladesh) Limited. He has been discharging his responsibility as the head of Account and financial planning for almost more than 15 years in this Company. Under his supervision, the Company experienced greater growth in the early 21st century.
He completed his institutional education in Commerce distinction and later on he joined a renowned Chartered Accountant Firm for better learning and stepping up the career ladder. Throughout his career, he played different roles from Executive to Executive Director of a good number of renowned companies of Multimode Group. In addition, he is playing the role of Executive Committee Member of Bangladesh Association of Publicly Listed Companies (BAPLC).
Company Secretary (Acting)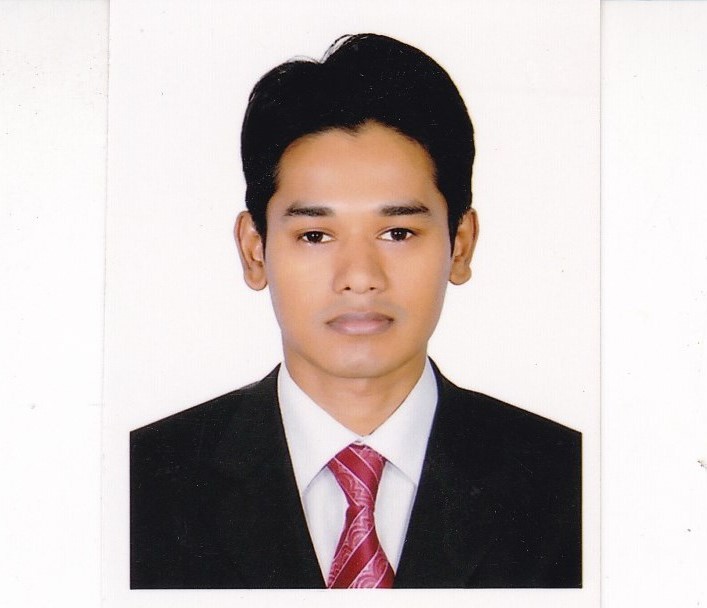 Mr. Mehedi Hasan is a young, energetic and compassionate person who likes to dream big and tries to realize the same to the best possible extent. He joined the share office of the company in January, 2020 as a Compliance Officer. From the very first day of his involvement with the company he devoted himself for both learning and contributing to the organizational goals and objectives.
Mr. Hasan is a proud Alumni of the University of Dhaka. He obtained his Bachelor of Business Administration (BBA) from the Faculty of Business Studies (FBS) of the University of Dhaka having Management as Major in 2016. Besides, he also completed his Master of Business Administration (MBA) in Strategic & International Management (SIM) from the same institution in 2018. In addition, he has uninterruptedly completed all the five levels (January, 2018 – June, 2020) of Chartered Secretary (CS), a professional degree from the Institute of Chartered Secretaries of Bangladesh (ICSB). He is aspiring to obtain membership from the said Institute very soon.
Mr. Hasan was charged with additional responsibilities of Company Secretary (acting) through the decisions of the Board of Directors (BOD) in its meeting held on 28th October, 2020, to look after all the matters related to governance and regulatory compliances as when required.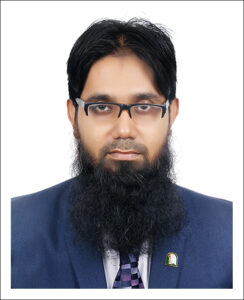 Head of Internal Audit and Compliance
Mr. Shamsur Rahman has been appointed as Head of Internal Audit and Compliance in 2018 as to the compliance of the Corporate Governance Code-2018. Since then, he has been meaningfully contributing to the organizational goals of the Company.
He completed his BBA in 2009 & MBA in 2010, Major in Accounting & Information Systems (AIS), from University of Rajshahi. He was a CA Article ship (CA-CC) period (1st March, 2012 to 31st June, 2015) under S.F. Ahmed & Co. Chartered Accountants. He also fully completed the Knowledge Level in 2013 and Partly completed (300 marks out of 700 marks) the Application Level under the Institute of Chartered Accountants of Bangladesh (ICAB). Apart from those, he an Income Tax Practitioner (ITP).
Mr. Rahman possess the enough knowledge over Audit Plan & Audit Procedure, Audit Report, Accounts & Financial Management of different Listed Companies, Multinational Companies, Bank, Non-banking Financial Institutions, Insurance and NGO's as a Team player & Leader as well.
KAY & QUE (BD) LTD'S SHARE INFORMATION
Dhamrai, Dhaka-Aricha Highway,
Phone : 9346187
Anchor Tower
10th floor,
108, Bir Uttam C. R. Datta Road
Dhaka-1205, Bangladesh